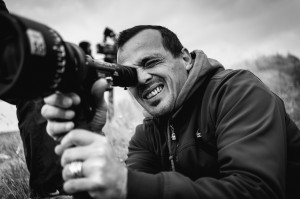 This site is owned by Lorenzo Bassano and contains all his works.
On June 6, 1966 Lorenzo Bassano was born in Cesena, Italy. He grew up here, and at the age of 20 he graduated from the Technical Institute of Design where he studied Building. After this, Bassano enrolled in the European Institute of Design (Milan) where he studied Advertising Techniques. Soon after this Bassano participated in a Lombardy region advertising competition for young creatives where he earned a scholarship. Afterward, he embarked on his career.
For about the next 10 years Bassano was the Art Director in several of the most prestigious international agencies: Saatchi & Saatchi, Leo Burnett, Young and Rubicam, BDDP, TBWA, and McCann Erickson (where he became Creative Director at Algida for the whole of Europe). Bassano's work for top-level clients brought him to such varied places as Paris, Boston and Brussels. He designed campaigns for Coca-Cola (worldwide soccer commercials), Coca-Cola light (worldwide commercials), Swatch, Honda, Fiat, Algida, etc. all around the world. For this, Lorenzo Bassano won many international awards.
It was in 2001 that he decided to become a director. Bassano began to film his ideas, and in June of 2002 he began directing exclusively for the Harold production company in Milan. He shot various commercials, but at the end of that year he decided to join the Colorado Film Production company, also in Milan (his exclusive agreement ended in January 2004.)
Meanwhile, Lorenzo Bassano also worked for various foreign production companies. Dubai, Kuala Lumpur, Karachi, Budapest, Bucharest, Qatar, Kiev, and Moscow are just a few of the places he shot commercials for Coca-Cola, Swatch, Fiat, Peugeot, BMW, Toyota AX (the Middle East campaign launch), WAYSINGLE.NET (for which he won a Young Directors award at the New York Festival). Bassano also directed short films (one in Beirut).
In 2005, he shot four commercials that dealt with one of the more difficult social issues. This was for the reconstruction of the Iraqi nation and it was broadcast by Al Jazeera and all the other Middle East television stations. Bassano also shot commercials launching the new BMW 3 Series as well as two commercials launching the Al Jazeera Sport channel. That same year Lorenzo Bassano shot his first feature film: A Christmas Carol that starred a number of famous Italian showmen and actors. The film became a kind of cult movie that generated the sale of over 250,000 DVDs.
Throughout 2006 and 2007 Bassano continued to film a great deal all around the world. He closed a big exclusive deal with Park Production in Moscow, and shot a large number of commercials in that country for McDonald's, Beeline, and Sokos, among others.
In recent years, Lorenzo Bassano has done quite a bit of work in the Asian market (filming in Malaysia, Thailand, China and Singapore) where he shot three commercials for Samsung, Castrol, Cold Storage and EMOS. Bassano also began to shoot a lot of car commercials for the Asian market: The launch of the new Volkswagen CC and Golf 7, the new Fabia and Rapid by Skoda. Together with some colleagues he opened a website for live music, SoundChess.TV, which runs backstage during many concerts. He is also the creator and director of the Air Guitar event (already in its second edition) by Fisherman's Friend that also runs a viral campaign. Lorenzo Bassano is a freelance Creative Director with event agencies working for clients such as Averna, Golia, Citroen, etc.